708 Broadway
Suite #170
Tacoma, WA 98402
Ph: 253-383-0577
708 Broadway
Suite #170
Tacoma, WA 98402
Ph: 253-383-0577
As holistic health practitioners, Dr. Paul and Dr. Laelle feel strongly that the products they use enhance and support natural health. They try to avoid medicine as much as possible, and also find that sometimes they need the support of certain products to restore health. This page links to the products that Dr. Paul and Dr. Laelle recommend to their practice members and to anyone.
Please note, the products we have on this page are not intended to diagnose or to treat or cure any disease. Always speak to a licensed medical professional for treatment options.
DoTerra Essential Oils
DoTerra essential oils can be used to assist the body in natural health while suffering from inflammation, pain, environmental disruptions, can be a part of a healthy immune system, and are safe and effective. We carry them in person at Brilliant Life Chiropractic, or you can follow this link to the online store.

Fullscript
From this link you can get all of your favorite supplements, and anything recommended by Dr. Paul or Dr. Laelle to support you in improving your health.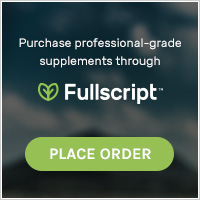 NYR Organics
Dr. Laelle is very picky about what she puts on her face. Skincare is something that is often filled with toxins and inorganic ingredients that could create more problems than they solve. Follow
this link
to find products that meet our high standards of quality.
708 Broadway
Suite #170
Tacoma, WA 98402
© Brilliant Life Chiropractic, Tacoma Chiropractor Dr. Paul Martin, D.C.